Funeral/Interment
Funerals– The illness or death of a parishioner should be brought to the attention of the parish priest as soon as possible. Funeral arrangements will be made in conjunction with the funeral home. Services may be held in the church, the funeral home, and/or at the gravesite. The service may be only the burial rite or may be a Requiem Eucharist which includes communion. Costs for the funeral would include the clergy and organist. There is an additional charge for the scattering of ashes in the Memorial Garden.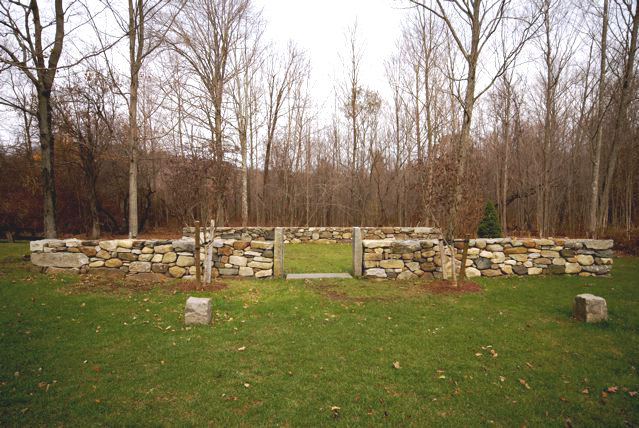 The William and Helen Donaldson Memorial Garden adjacent to the church is available for the scattering of ashes. The deceased name will be memorialized in the Memorial Book located in the church.  This garden was the heartfelt dream of William A. Donaldson.  Bill and his wife, Helen, were long-time members of Trinity Church.
Bill was Senior Warden for many years and served in many other capacities as well.  He supported Trinity with his generous spirit and a devoted sense of stewardship.  His last wish was that his and Helen's ashes find repose in Trinity's Memorial Garden, which was designed to convey simplicity and serenity.
The Donaldson Memorial Garden of Trinity Church, Milton is open to all who wish to have their ashes, or those of a loved one, interred there.  Although contributions are greatly encouraged, there is no fee for members of the church.  For non-members of the church, there is a fee of $300 for the use of the garden.  Financial gifts to support care of the garden are welcomed.
Interment in the garden consists of ashes either sprinkled or buried in the ground.  Containers of any kind, or markers, are not permitted.  The names of those interred will be entered into the Memorial Book located in the church.  Memorial donors will be remembered there as well.
Anyone interested in having ashes incorporated into the garden should contact either the Senior Warden or Parish Priest to set a date for the ceremony and make necessary arrangements.  The Episcopal liturgy will be used for all committals and interments.
The garden is open to visitors for rest and reflection.